A few watercolor sketches from a trip to Japan…
In 2016 I got to travel to Japan for the very first time. I had a blast, and did some urban sketching…
Some of the streets close to the hotel I was staying at 秋葉原 (Akihabara), in Tokyo.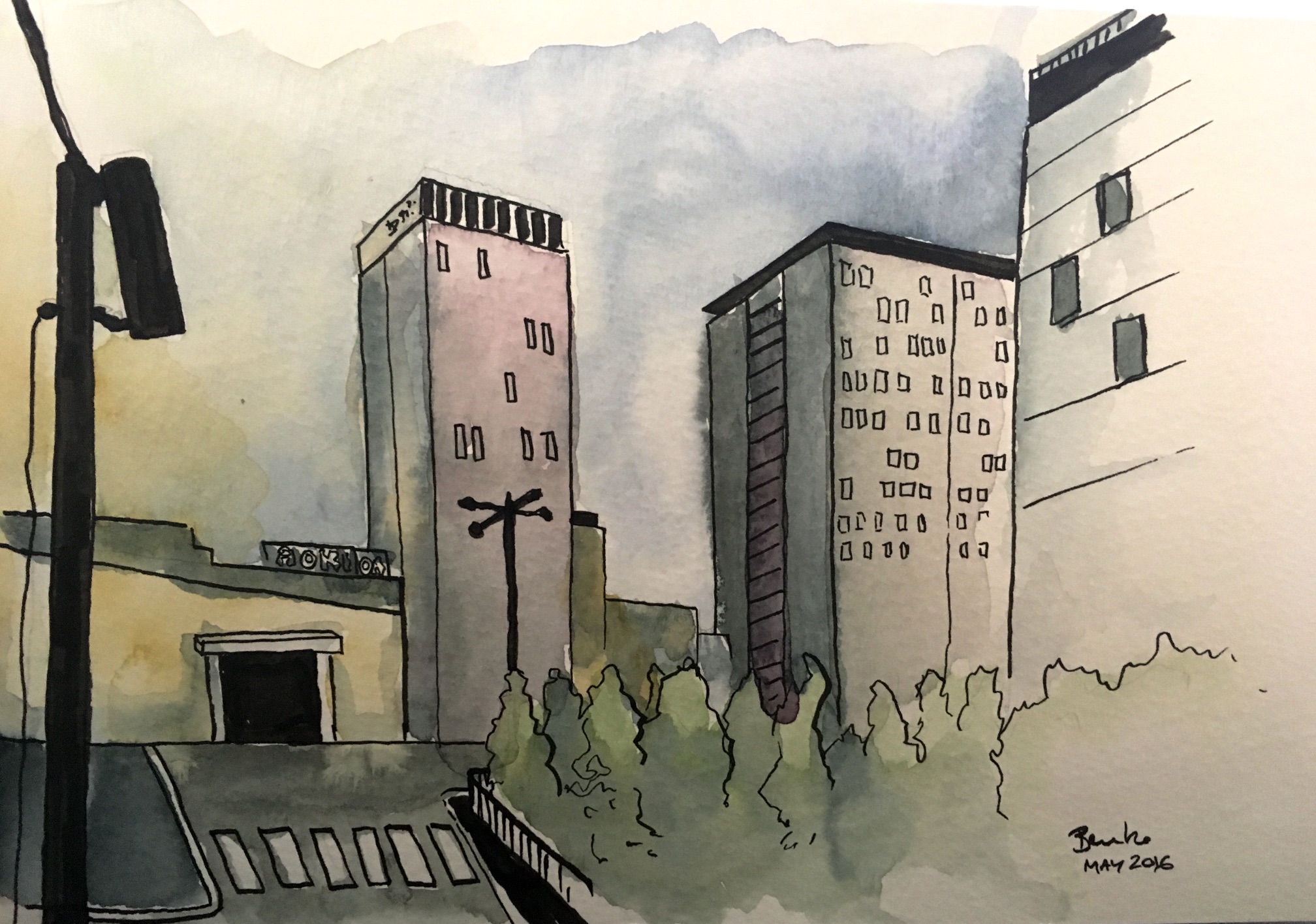 This was a stone at 清水寺 (Kiyomizu-dera temple), in Kyoto. it forms part of a religious ritual people perform to ask the gods for true love.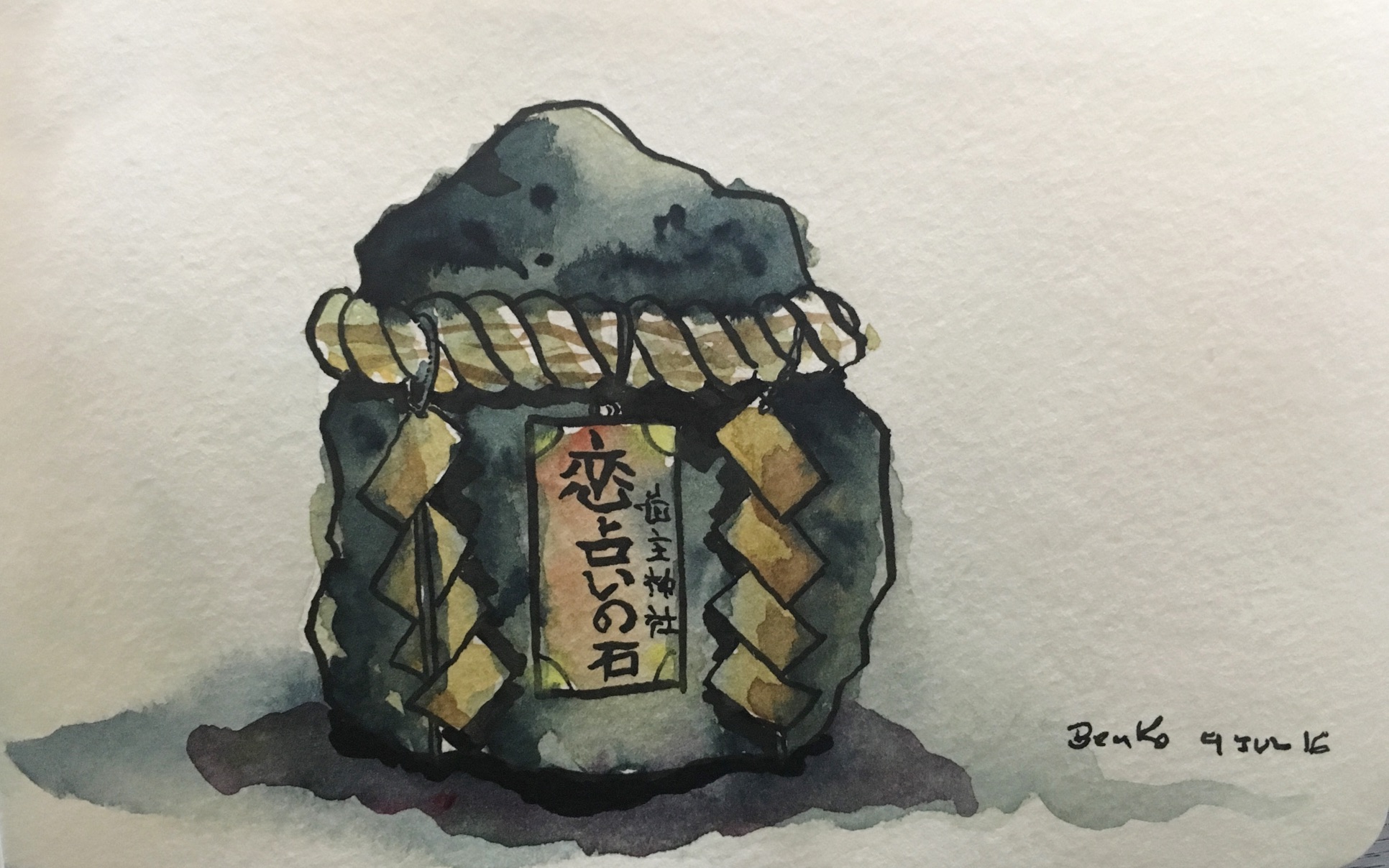 There was a beautiful fountain at the 天龍寺 (Tenryu-ji temple) in Kyoto, where people would drink water from.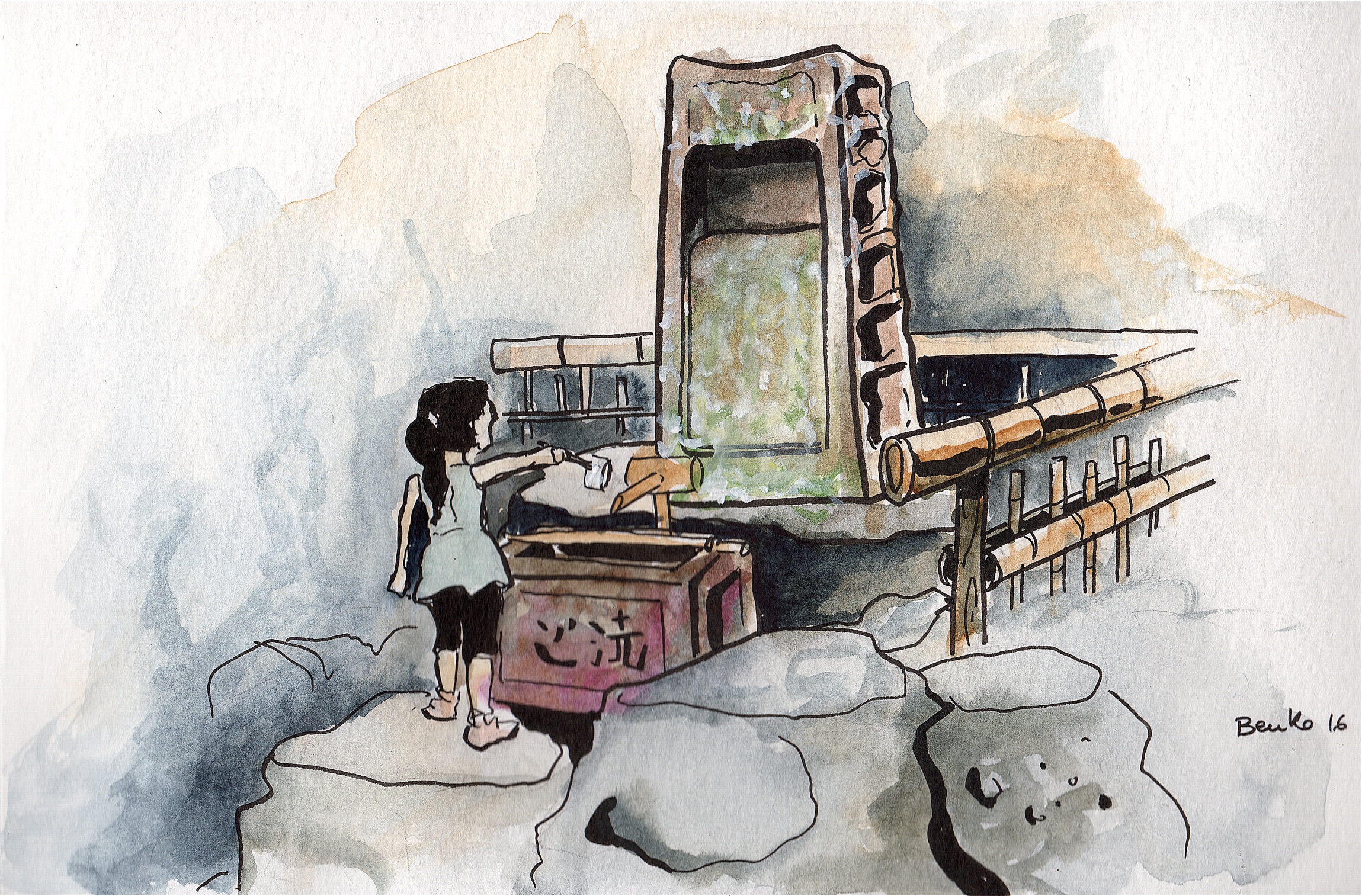 The colossal torii gate at 平安神宮 (Heian-jingû) shrine, in Kyoto.